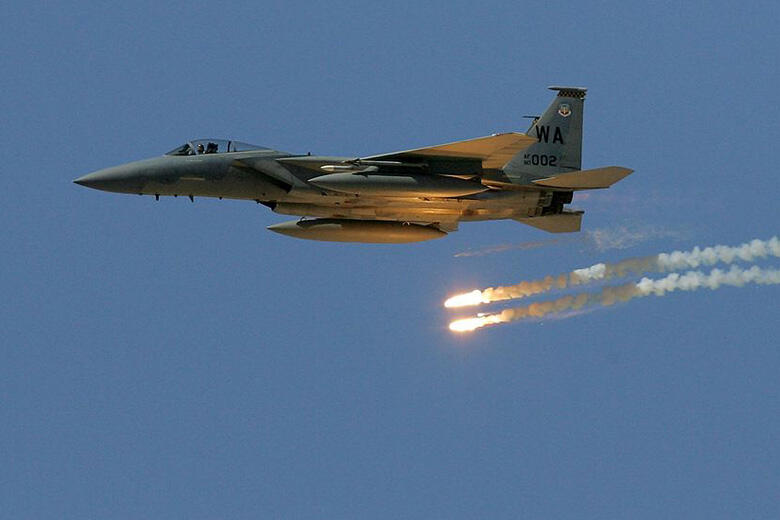 Pentagon officials have warned Russian authorities that American pilots will defend themselves if fired on by the Syrian or Russian militaries, pushing back against a direct threat from the Kremlin that called American aircraft in western Syria "valid targets."
The Russian defense ministry made the announcement earlier Monday, after the US Air Force destroyed a Syrian fighter jet that was operating inside a protected American security zone.
The Russian military provides air-defenses over vast parts of Syria at the request of dictator Bashar al-Assad.
"Any aircraft, including planes and drones of the international coalition, detected in the operation areas west of the Euphrates River by the Russian air forces will be followed by Russian ground-based air defense and air defense aircraft as air targets," said the statement from the Kremlin.
In response to the Russian threat, US officials are warning Moscow that US aircraft will defend themselves if attacked while conducting operations in Syria.
"We are aware of the Russian statements," said a Pentagon spokesman Monday morning. "We do not seek conflict with any party in Syria other than ISIS, but we will not hesitate to defend ourselves or our partners if threatened."
The United States and Russia are on opposite sides of the ongoing Syrian civil-war, but have vowed to cooperate in their joint fight against ISIS fighters in the region. Relations between the two nations have been strained in recent months over a host of issues; including allegations of Russian interference in the 2016 general election.
http://www.hannity.com/articles/election-493995/dont-test-us-pentag...